Why choose Patton Sober Living?

Our dedicated team genuinely understands the power of addiction. Through implementing a 12-step completion program, our goal is to teach young men and women how to cope with life without turning to alcohol and drugs. Relapse prevention is our primary focus knowing that individuals early in recovery will often relapse several times before becoming fully recovered. We do our best to prevent relapses, and help provide necessary support when relapses occur.
At Patton Sober Living it's all about
structure, accountability and support
. We help individuals learn how to begin taking responsibility for their lives, which in turn becomes a catalyst for change. Our team recognizes that addiction is not a one size fits all, and therefore treatment shouldn't be. We maintain a small population which allows us to work closely with each resident while making sure they are doing the things necessary to live life sober.
John Patton, LCSW
Founder & CEO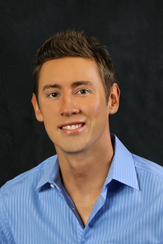 John oversees the day-to-day operations at all
Patton Sober Living Homes
. John also leads the Wednesday night group accountability meeting at the house each week. Staff meetings are held each week in which John and the other staff members go over each resident to make sure everyone is on track.
John is a Licensed Clinical Social Worker (LCSW) and interventionist. He earned two Bachelor of Arts Degrees at Austin College in 2002. One of his degrees was in Psychology and the other in Business Administration. In 2006, John received his Masters in the Science of Social Work with an emphasis in direct clinical practice from the University of Texas at Arlington. His studies were focused on all aspects of mental and behavioral health with the majority of his experience being in the field of substance abuse and addiction.
John works with people of all ages and specializes in working with teenagers and young adults. John combines his education with his professional and personal life experience to create an environment where positive change can occur. John first stepped into the field in the Spring of 2002, while interning for a psychotherapist in Dallas. Since then, John has equipped himself to be the most effective counselor, interventionist and life coach as possible.
John currently owns Patton Counseling where he provides individual and family counseling, and is
also a team partner with Sonny McCutcheon at
Recovery Alternatives
where he provides professional intervention services.
Since the Fall of 2007, John
has envisioned opening a sober living home where real transformation can occur. It was during this most difficult time of John's life that he began to envision Patton Sober Living.
Click here
to hear John's full testimony via pod cast.
John is extremely passionate about his work and views helping others as more of a calling than a job. Hi
s ability to relate and allow others to feel they are not alone in their fight is something not all counselors can achieve. He does his best to help those in need and is available to answer any questions you may have, so please don't hesitate to call. All calls are strictly confidential.
---
Dr. David Henderson, MD
Consulting Psychiatrist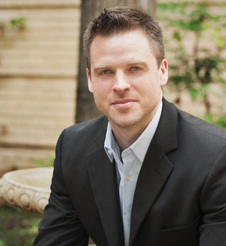 Dr. Henderson is the consulting psychiatrist for Patton Sober Living. Dr. Henderson is a board-certified psychiatrist and author who maintains a private practice in Dallas, Texas with Southwest Clinical and Forensics. He sees adolescent and adult clients with a wide range of psychiatric disorders including Bipolar Disorder, Obsessive Compulsive Disorder, Delusional Disorders, and Substance Abuse. He regularly serves as an evaluator and expert witness in forensic matters including custody, criminal, and personal injury cases. For five years, Dr. Henderson served as the Chair of Psychology at Criswell College, where he helped launch a master's degree program in Counseling and an undergraduate major in Psychology. Dr. Henderson has presented nationally and internationally at conferences for the American Psychiatric Association, the American Academy of Psychiatry and the Law, The Christian Association for Psychological Studies, and the Christian Medical and Dental Association. For more information, you can visit his website,
www.purposebeyondpain.com .
---
Richland Oaks Counseling Center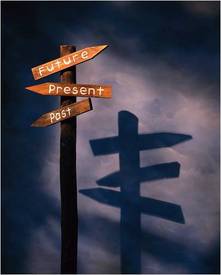 Richland Oaks Counseling Center provides an hour of individual counseling each week to all Patton Sober Living residents. Psychological testing and family counseling can also be arranged.

The initial intake session lasts approximately 2 hours, during which our residents complete the necessary paperwork and assessment measures to give their counselor a better understanding of the difficulties they may be experiencing.

Following the initial assessment, each appointment lasts 50 minutes. The therapist will recommend the frequency of sessions that is appropriate for each resident, which is a minimum of one session per week.

Therapy goals may include helping our residents achieve a greater understanding of his or her personality and style of interpersonal relating, and achieving a greater sense of personal freedom through learning to cope with psychological symptoms rather than feeling controlled by them. Our residents can also work with their counselor to achieve an enhanced sense of identity, improved self-esteem, greater pleasure in life, and an increased capacity to experience and tolerate both pleasure and pain.

---
Randy Cox, Program Director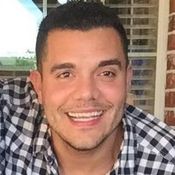 ​Randy is 32 years old was born in Colorado Springs, CO. With his father being in the army after many moves, he ended up living in the DFW area. He was an honor roll student and high school sports quickly became something he thrived in. Randy first experimented with aderall, ritalin, marijuana and alcohol at age 17 and had a short college football career before alcohol and drugs quickly took everything he knew and loved. Geographical changes was his next quick fix idea and he enrolled into several different colleges. Later Randy found out he was just running from himself. Legal problems began to mount as a result of addiction and before long he was using prescription opiates regularly, which later would evolve into heroin and cocaine use. He would go on to attend 7 different treatment centers and detoxes. Like so many addicts he thought he would try once more to control and enjoy his using. He was completely hopeless and after visiting many jails, and institutions, he felt that death was the only way out. This led to a complete surrender and with the help of long term sober living, God, and a true desire to want something different he wholeheartedly worked the 12 steps and has been sober since. As a result of action and faith Randy now has a relationship with his family, is a Senior at the University of North Texas and plans to finish with his B.S. in Integrative Studies and an LCDC license in the next year. He is a true advocate of long term sober living because being a chronic relapser it gave him a safe environment to work the 12 steps in their entirety. Randy is passionate about spreading the message of hope to the addict who still suffers and enjoys the NFL, exercise, and spending time with family.


---
Daniel Paranzino, Fall Manor House Manager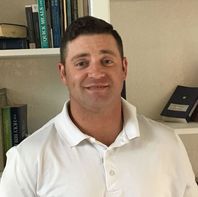 Daniel is 32 years old and was born in Middletown, Rhode Island. He had a bright future in golf and school however he started using substances at 17. This quickly led to prescription opiate use and eventually heroin. After failing out of college Daniel became a chronic relapser going to many detoxes and treatment centers along the way. After his 6th treatment center in a calendar year he landed in Dallas at Patton Sober Living and got busy working a solid 12 Step program and has never looked back. Daniel enjoys exercise, playing golf, and spending time with the residents of the house he manages.


---
Aaron Fuller, Wentworth House Manager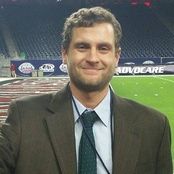 ​Aaron is 29 years old and grew up in Dallas and McKinney. He started using substances early in high school, but was highly involved with school and played both football and basketball. He then went on to attend the University of Arkansas where his substance abuse began to escalate. At the age of 20 he began abusing prescription opiates which would get progressively worse over the next 8 years. He refused treatment multiple times over that span thinking he could manage stopping himself. At 28 he made the move back to Dallas where he hoped a change scenery and living with his parents would be enough to quit for good. This led to one more relapse before coming to the door steps of Patton Sober Living in January of 2017. At Patton he made working the 12 steps a priority and used the structure provided to begin piecing his life back together. Aaron graduated from Texas A&M Commerce in 2017 with a bachelor of science in history. In his free time he enjoys exercising, watching sports, hanging out with the residents, and carrying the 12 step message that saved his life to other addicts.
---
Jeff Jackson, Wentworth II House Manager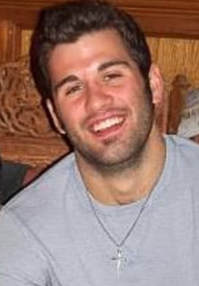 Jeff is 28 years old was born in Reno, NV. Growing up predominately in DFW area, he was very involved high school sports and academics. Jeff began first experimenting with alcohol at age 10 before progressing into prescription drugs and marijuana towards the end of high school. A rapid progression with drugs combined with continually progressing alcoholism led Jeff to rehab for the first time at age 18, following his first withdrawal from college. Supported by the idea that geographic changes and new college environments could help him manage his addiction, he enrolled in 4 schools and made 3 changes to his geographic environment. After entering treatment again at age 19, he found sobriety for 5 ½ years, working a program of vigorous action for 4 ½ years. During his previous time in sobriety he graduated to college and was married. Following a conscious decision to turn away from God, he relapsed and went on a 2-½ year spree of alcohol and cocaine abuse that included the end of his marriage and teaching career. Desperation led him back to treatment and sober living helping to renew a relationship with God. Jeff enjoys football, exercise, reading and being involved with 12 step fellowships.

---
Michael Russo, Recovery Advocate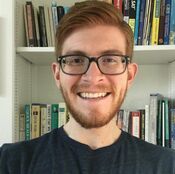 Michael grew up in Houston, Texas. At the age of 12 he began drinking and by 16 was drinking and using drugs on a regular basis. Over the course of nearly two years attending Texas A&M in College Station, Michael's drug addiction grew to drinking alcohol and taking prescription pills on a daily basis. In 2013 he went to treatment at La Hacienda and followed with 9 months in a sober living facility, where he found freedom through the 12 steps and helping others. Over the past 3 years he has used his experience with addiction and continued working with alcoholics and addicts both professionally and personally.
---